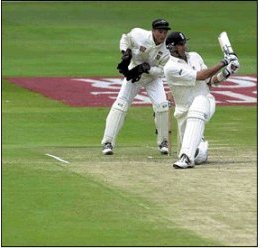 WELCOME

to the Parker Building Supplies East Sussex Cricket League Play Cricket website.
Among the objects of the League are: To promote, encourage and foster the playing of cricket, interest in cricket generally and in particular in the County of East Sussex, and to organise cricket on a competitive basis within the spirit of the game.

We have, in 2018, 55 clubs in our membership made up from 105 teams in 13 divisions. If you are considering affiliating your own club to our league please contact the Hon. Secretary. If you want to learn more about the individual clubs and teams in our league you may wish to go to our own website which is to be found at http://www.escl.org.uk/index.htm - This is where you can access important messages, read the minutes, consult the fixtures, check your club's details in the database (which because it is updated every week is always more up-to-date than the printed version), refer to the rules and appendices and much more. Please acquire the habit of visiting www.escl.org.uk regularly and often to ensure that your club has not missed some important announcement. This applies out of season as well as during the summer months.
_____________________________________________________________________
To all clubs in Division 14E(S)
As you are aware, Hellingly 4th XI have conceded all scheduled matches so far this season. They have now officially withdrawn from the league, so their record will be expunged, meaning that all points received from the conceded matches to date will be removed from the league table. The season will now be of 12 matches per team.
Kind regards, Dave Procter, Sussex Cricket League _____________________________________________________________________

The fixtures (now compiled centrally by Richard Prokopowicz of SCL and not by ESCL) along with weekly results, are to be found on the SCL's Play-Cricket website.

_____________________________________________________________________