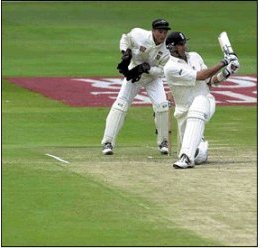 WELCOME
to the Parker Building Supplies East Sussex Cricket League Play Cricket website.
Among the objects of the League are: To promote, encourage and foster the playing of cricket, interest in cricket generally and in particular in the County of East Sussex, and to organise cricket on a competitive basis within the spirit of the game.
We have currently 60 clubs in our membership made up from 113 teams in 12 divisions. If you are considering affiliating your own club to our league please contact the Hon. Secretary. If you want to learn more about the individual clubs and teams in our league you may wish to go to our own website which is to be found at http://www.escl.org.uk/index.htm - This is where you can access important messages, read the minutes, consult the fixtures, check your club's details in the database (which because it is updated every week is always more up-to-date than the printed version), refer to the rules and appendices and much more. Please acquire the habit of visiting www.escl.org.uk regularly and often to ensure that your club has not missed some important announcement. This applies out of season as well as during the summer months.
_____________________________________________________________________
Middleton House
We have toured the Battle area every year since 2000 and would like to do so again this season.
We have fixtures against Battle on Friday 14th July and Brightling on Sunday 16th July. We are looking for a fixture on Saturday 15th July.
It is too early to say who will be in our Tour party but I would expect that we would have a team of mixed abilities. We would be very sociable afterwards.
Ken Mottram
01992 576686; 07874 911 844; ken.mottram1@btinternet.com
_____________________________________________________________________
Annual Dinner 2017
Please note the change of date for the Annual Dinner - Friday 3rd November at the Cumberland Hotel, 34-36 Grand Parade, Eastbourne BN21 3YT